T-COUPLER SLIMLINE M12-MALE 5P./ 2X M12-FEMALE 5P.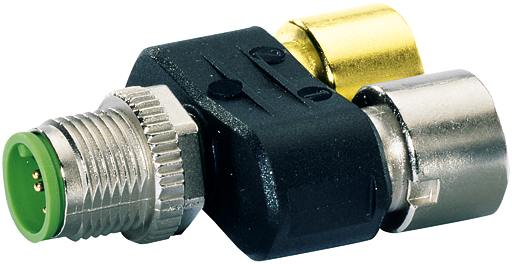 Product Category:

CONNECTION TECHNOLOGY

Sub-Category:

T-coupler
T-COUPLER (SLIM LINE)
MALE STRAIGHT – FEMALES STRAIGHT
M12 – M12, 5-POLE
DISTRIBUTION FUNCTION (NO)
PLASTIC HOUSINGS WITH GOOD RESISTANCE AGAINST CHEMICALS AND OILS.
THE RESISTANCE TO AGGRESSIVE MEDIA SHOULD BE INDIVIDUALLY TESTED FOR YOUR APPLICATION. FURTHER DETAILS ON REQUEST.