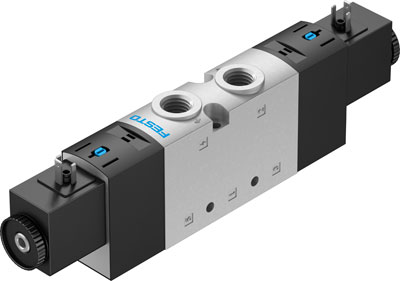 Images are representative only. Please verify with our technical experts as actual product may differ.
Manufacturer Model #: 
8035197
SOLENOID VALVE VUVS-LT25-T32C-MD-G14-F8-1C1 VALVE FUNCTION=2X3/2 CLOSED, MONOSTABLE, TYPE OF ACTUATION=ELECTRICAL, VALVE SIZE=26,5 MM, STANDARD NOMINAL FLOW RATE=1000 L/MIN, OPERATING PRESSURE=2,5 - 10 BAR
Cad link: 

https://www.festo.com/cat/en_us/DKI3WebCAD.asp?part=8035197

Group description: 

Valves VUVS
If your product requires a quote for pricing, you can add to your cart and submit a pricing request at checkout. Our team will contact you to provide pricing.
NEED SUPPORT ON A QUOTE?
Contact us and we will have a member of our team contact you to build a quote for your application needs.