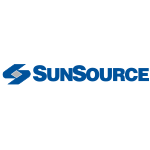 Images are representative only. Please verify with our technical experts as actual product may differ.
S0810HN 
ZINGA | 
ZINGA, S SERIES ELEMENT,10 MICRON,SYNTHETIC,HIGH COLLAPSE
Manufacturer Model #: 
S0810HN
Description2: 

Zinga, S Series Element,10 micron,Synthetic,High Collapse

Manufacturer part number5: 

S0810HN
If your product requires a quote for pricing, you can add to your cart and submit a pricing request at checkout. Our team will contact you to provide pricing.
NEED SUPPORT ON A QUOTE?
Contact us and we will have a member of our team contact you to build a quote for your application needs.