Mobile Cooling Solutions
SunSource has the design and technical expertise to help you redesign your cooling systems to handle increased thermal loads while still conforming to your package size limitations. We provide the design engineering, prototype test verification, and ongoing manufacturing support that you need in order to ensure that your mobile equipment has the most efficient and cost effective cooling system.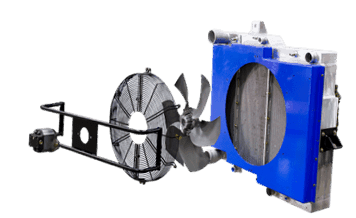 Modular designs that provide the most compact packages available

Complete Cooling Packages including radiator, charge air, fuel, transmission and hydraulic cooling

Constructed of brazed aluminum, copper tube and fin, or steel

We will work with you to find a solution that meets your requirements
Open and Closed Loop Fan System Drive Systems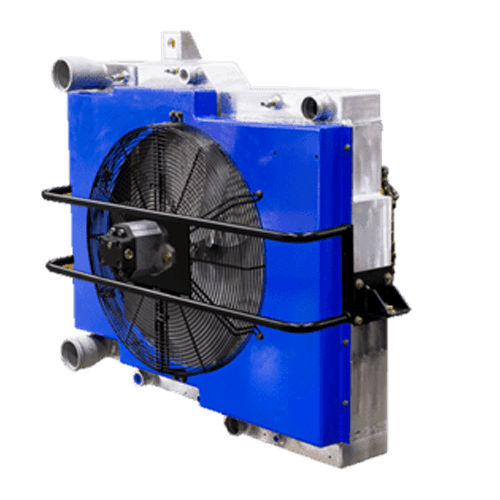 Customized fan control systems that are designed to maximize available engine horsepower, while providing quieter operation and improving fuel consumption

Proportional, load sense, and gear type hydraulic fan drive systems

Hydraulic reversing fan drives

Cost effective on/off hydraulic fan drives

Complete line of brushless and hydraulic fan drive controllers

Integrated temperature & pressure control to maximize efficiency

High pressure auxiliary cooling for cyclic surging and high return flow solutions
Your Source for all Mobile Standard Catalog Heat Exchangers.
Mobile Applications:
MA/MAR
The MA/MAR Series provides rugged high performance for demanding mobile equipment oil cooling applications. Select from a broad line of standard units all featuring proven brazed aluminum P-BAR™ plate and bar core technology. Available with two bypass relief options - 25 psi & 60 psi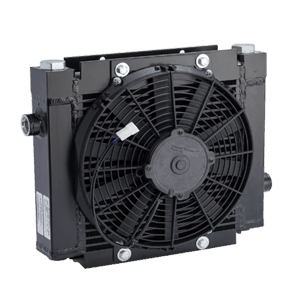 Offering 6 in-stock coolers for quick ship including 30 & 60 psi bypass, 12V motor, SAE ports

Staffed cooling team to size all applications

P-bar: Bar and plate, efficient, and customizable for your everyday cooling needs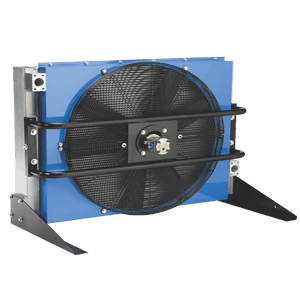 The rugged, lightweight and compact BOL Series provides outstanding heat dissipation for extreme heat loads. Available with AC or hydraulic fan motors, all feature proven brazed aluminum P-BAR™ plate and bar core technology. Available with two bypass relief options — a factory installed pressure bypass (P-BAR core) or an internal temperature controlled bypass (T-BAR™ core)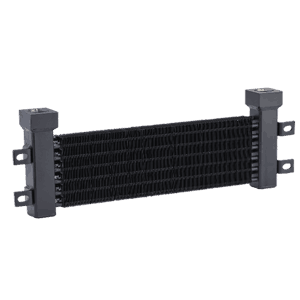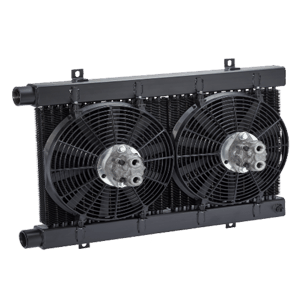 The Mobile M Series heavy duty construction makes it one of the most rugged and robust heat exchangers in the Thermal Transfer Products family. It features high flows and high heat removal with an optional serviceable internal pressure bypass. The Mobile MF Series offers the same features as the M Series with the addition of a low amp draw DC motor or long life hydraulic motor.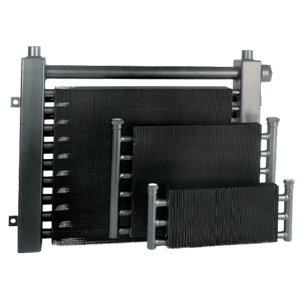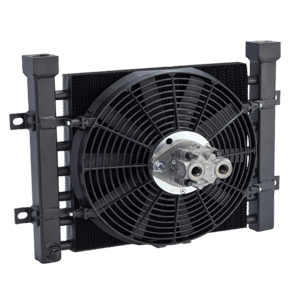 The low cost, high performance Mobile DH/DF Series is an excellent choice for radiator face mount fuel or transmission cooling. The DF series offers the same features as a DH Series with the addition of a DC fan or long-life hydraulic motor.
Multiple Water over Oil Heat Exchangers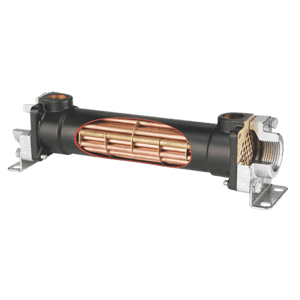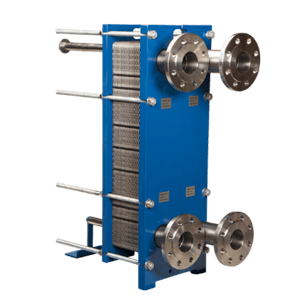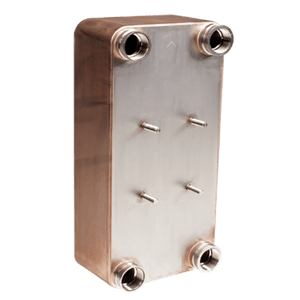 NEED SUPPORT ON A QUOTE?
Contact us and we will have a member of our team contact you to build a quote for your application needs.